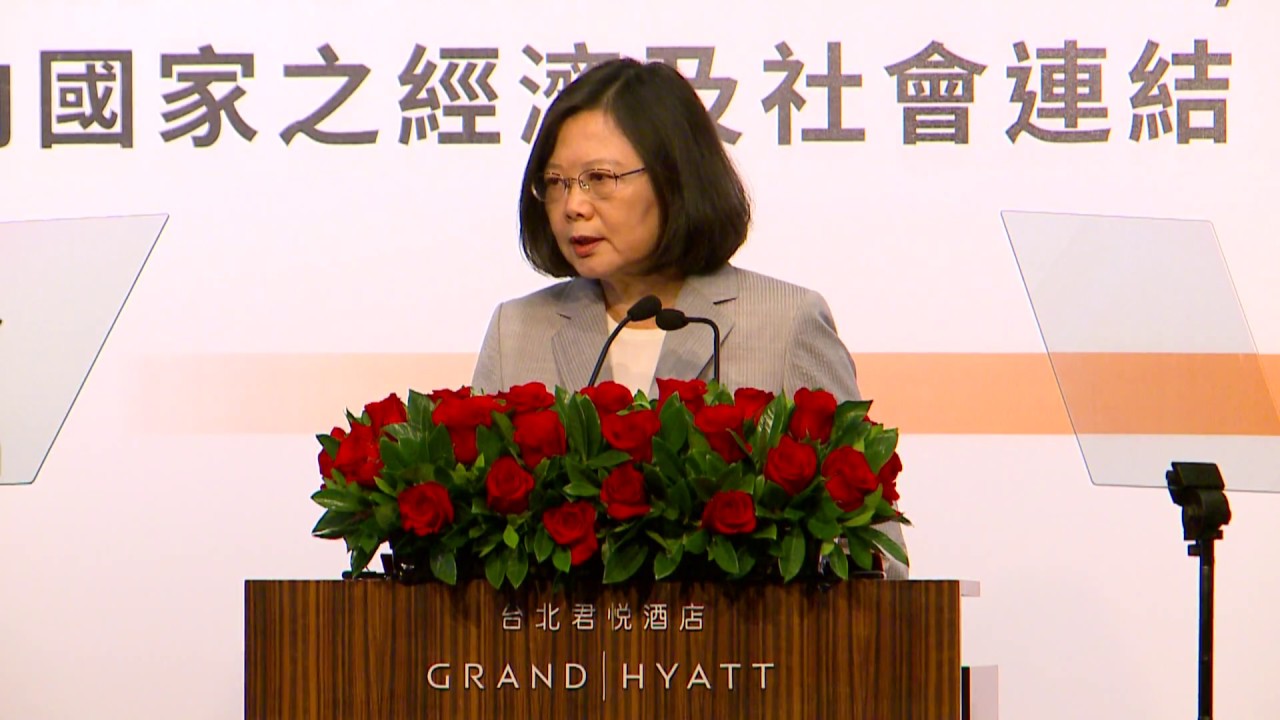 Starting 2018, the Taiwan-Asia Exchange Foundation (TAEF) will be organizing the annual Yushan Forum: Asian Dialogue for Innovation and Progress, to be held from October 11 to 12. With this year's theme "Working Together for Regional Prosperity," distinguished guests, experts and scholars -- both from home and abroad -- as well as representatives of civil society, had been invited to attend and participate in the events.
TAEF said that the theme "Working Together for Regional Prosperity" highlights the purpose of the Yushan Forum as a platform for international cooperation. It has invited the participation and cooperation of countries from neighboring regions as well as countries sharing the same values to brainstorm on the current regional development agenda and Asia's future prosperity, and to explore avenues through which Taiwan can continue to strengthen its new partnerships with Asian countries and societies.
TAEF also stressed that the New Southbound Policy, which has been actively promoted by Taiwan in recent years, is not limited to the government's four flagship programs—it also values the participation of civil society and transnational social networks as vital impetus for Taiwan's development in Asia. Of course, whether the region can maintain stability and peace, and whether members of the region can work together, rests on the concept of innovative cooperation and the value for progress.
In the past two years, Taiwan has focused on four major areas: economic and trade cooperation, healthcare, regional agriculture, and talent cultivation. However, it is equally important to continue the strategic dialogue between think tanks and exchanges among young leaders, cooperation among non-governmental organizations, and mutual understanding among cultural communities to further foster a sense of community between Taiwan and its neighbors.
On the first day of this year's agenda, the Yushan Forum, initiated by the private sector and supported by the government, will focus on the achievements of the government's flagship programs, including the above-mentioned areas of talent cultivation, medical and health cooperation, regional agriculture and innovative industries. The next day will feature the extent of civic engagement, including civil society connectivity, think tank collaboration, young leaders, and cultural co-prosperity among others.
In addition to government support and participation, this year's Yushan Forum is jointly promoted by the member organizations of the Asia Engagement Consortium (AEC) namely the National Culture and Arts Foundation (NCAF), the Taiwan External Trade Development Council (TAITRA), the Prospect Foundation, the Taiwan ASEAN Studies Center (TASC), Center for Southeast Asian Studies (CSEAS) of the National Chengchi University, and the Taiwan Alliance in International Development (Taiwan AID). It will also show Taiwan's unique characteristics and warmth (Taiwan warm power) vis-à-vis other international and/or regional forums. Furthermore, TAEF is also particularly grateful to China Airlines for the sponsorship it has provided for the international delegates attending the Yushan Forum.