TAEF Program on
Regional Resilience
Asia faces severe natural disaster challenges, and many of them have already caused grave transnational consequences. In recent years, many countries have started promoting state-level disaster preparedness and relief projects, while also transforming local communities into critical disaster resilience unit. We hope to collaborate with related institutions, research facilities, hospitals, medical centers, and schools to search for a common resilience project to combat regional disasters in Asia.
Our work focus includes holding capacity building projects, enhancing cooperation with international aid agencies, providing training and mutual learning opportunities for related personnel.
2019/5 ARC held Asia-Pacific Disaster Management Summit and Asian Resilience Policy Dialogue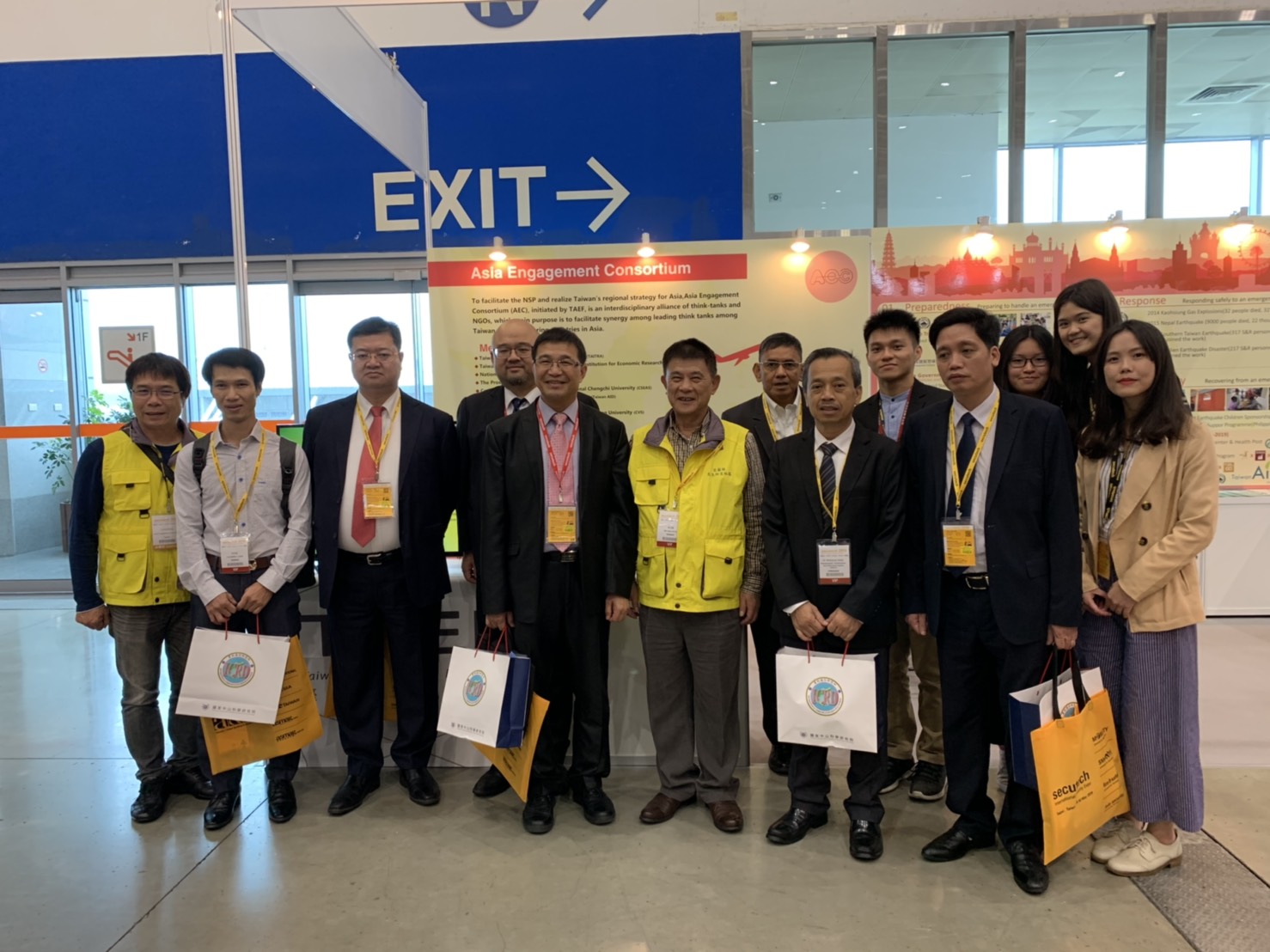 Together with partners from the Asian Resilience Consortium (ARC), TAEF participated in the 2019 Taipei SECUTECH Exhibition from May 08 to 10 at the Nangang Exhibition Center. As part of the exhibition, TAEF co-organized the 2019 Asia Pacific Disaster Management Summit and the Asian Regional Resilience Policy Dialogue. Guest speakers from the Philippines, Myanmar, Vietnam, Indonesia, as well as representatives from Taiwan engaged in a fruitful discussion on disaster prevention issues.

2019/4 Asian Resilience Consortium (ARC) was established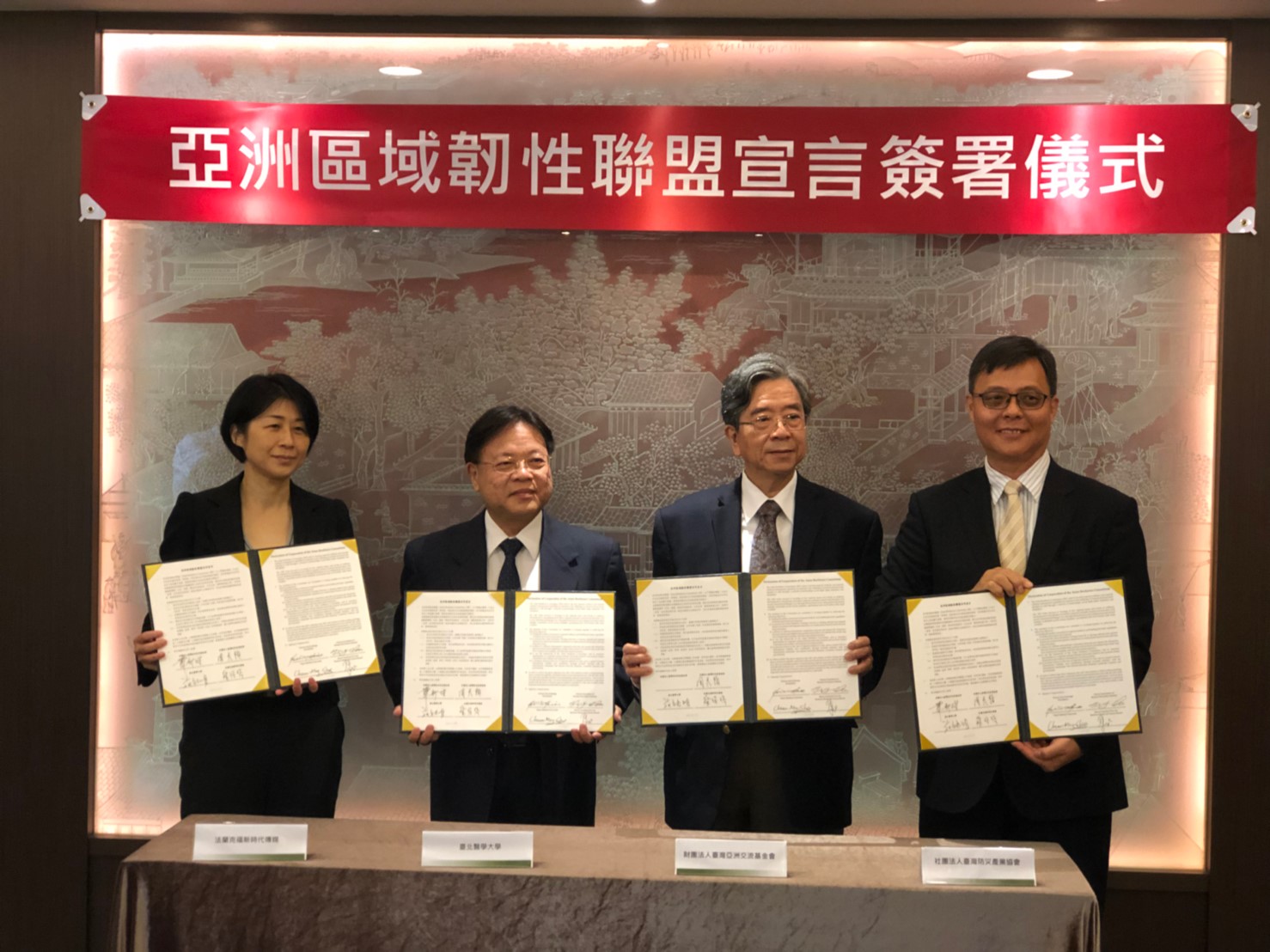 The Taiwan-Asia Exchange Foundation (TAEF), the Taiwan Association of Disaster Prevention Industry (TADPI), Taipei Medical University (TMU), and the Messe Frankfurt New Era Business Media Ltd Taiwan Branch signed a declaration of cooperation to establish the Asian Resilience Consortium (ARC).

As the first civil disaster prevention alliance in Taiwan to bring together partners from the think tank, industry and healthcare sectors, the consortium aims to collaborate with partners from South and Southeast Asia to improve disaster response and resilience in the region.

2018/11 TAEF x TMU x Meizhou Community Taskforce on Disaster Preparedness
We had hit success at the 2018 International Conference on Resilience Development and Innovation in Asia. Honored guests from the U.S., Japan, Myanmar, Indonesia, and, of course, Taiwan have shared their insights on building the strength of resilience and also their international experiences. See how we were going on this 2-day conference and workshop: https://www.taef.org/event/162