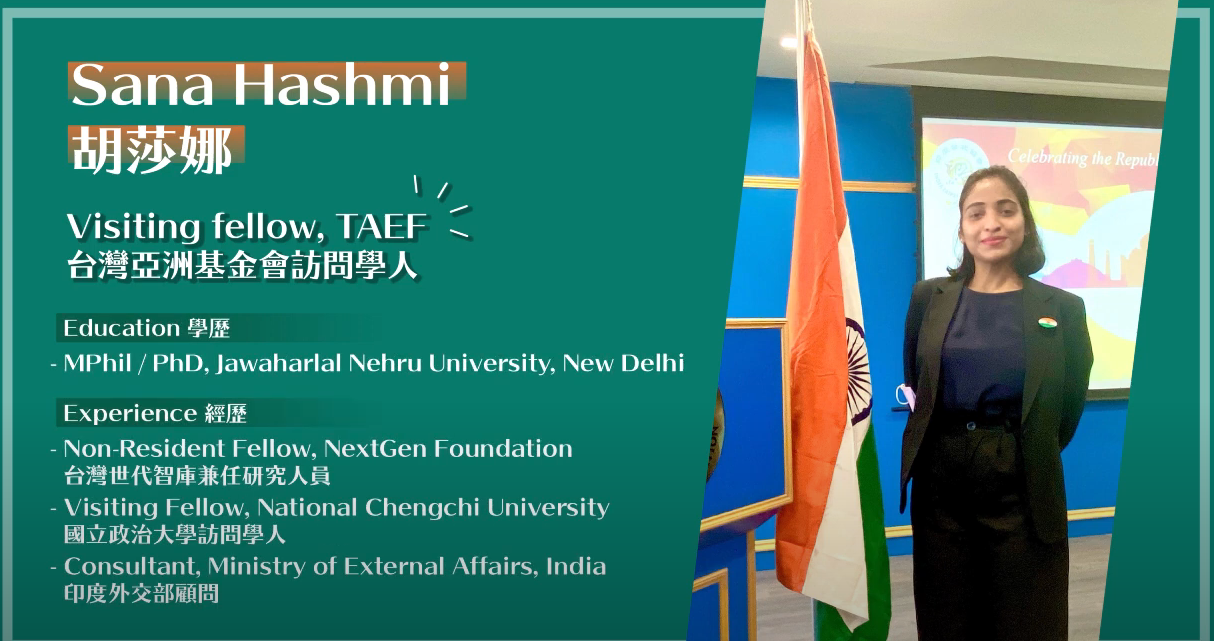 Taiwan-Asia Exchange Foundation is currently receiving Dr. Sana Hashmi as a visiting fellow.
Originally from India, Dr. Hashmi arrived in Taiwan for the first time in early 2020 as a recipient of the Taiwan Fellowship. Formerly, she was a Consultant in the Ministry of External Affairs of India, where she worked on the Southeast Asian region and the Indo-Pacific.
Her primary research focuses on Taiwan's foreign relations, Taiwan's New Southbound Policy, Taiwan-India relations, China's foreign policy, China's territorial disputes, and Asian security.
In the following interview, Dr. Hashmi told us her connection with Taiwan and shared her points of view on Taiwan's New Southbound Policy and opportunity in Indo-Pacific affairs. Get to know Dr. Hashmi ?
Don't forget to subscribe to TAEF YouTube channel!