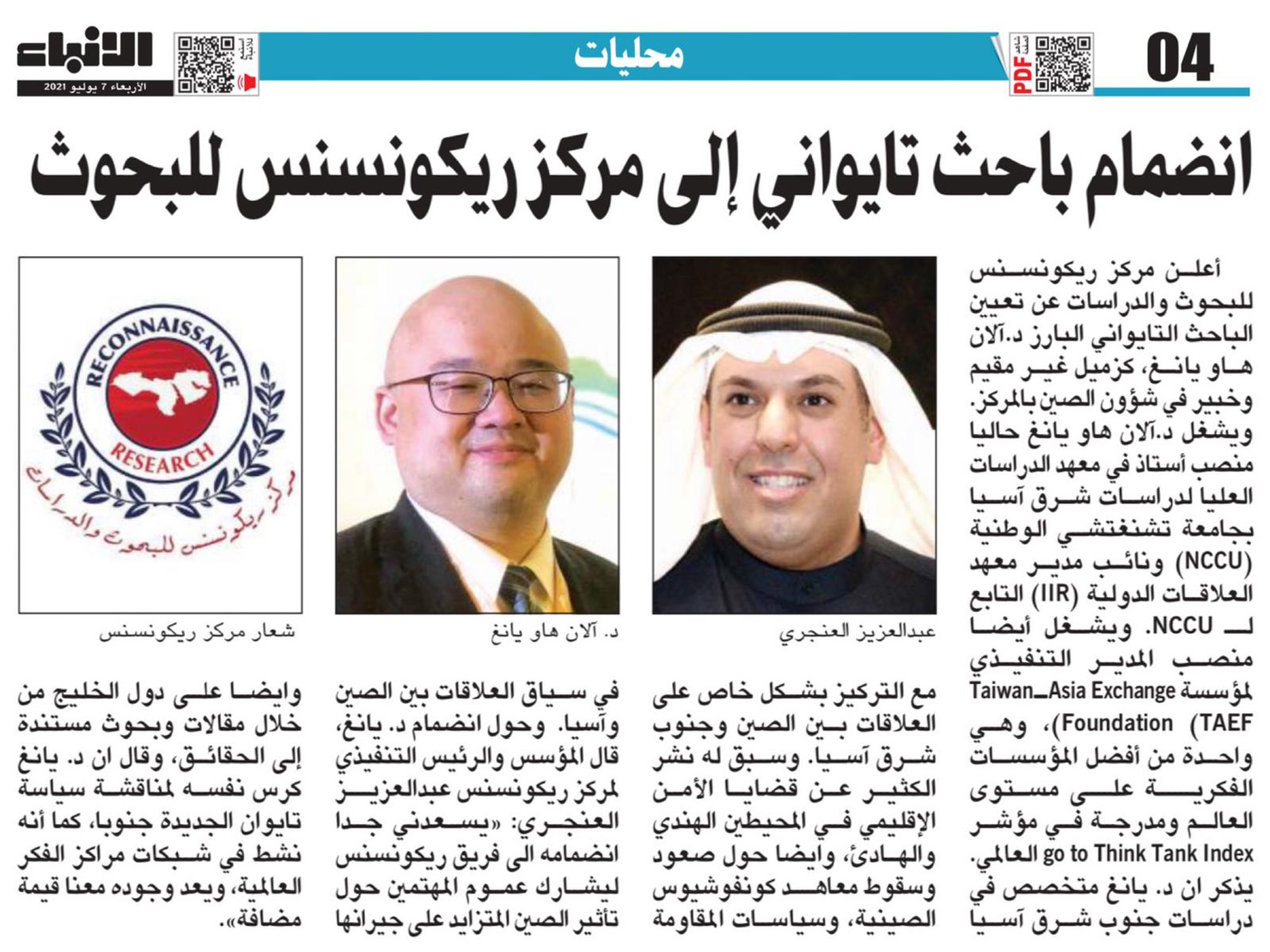 Newly appointed as a non-resident fellow as well as the China Affairs expert, TAEF Executive Director Dr. Alan H. Yang joined the Kuwait-based think tank Reconnaissance Research.

In addition to Chinese studies, Dr. Yang will also contribute his insights on the Indo-Pacific as well as Taiwan's New Southbound Policy. Dr. Yang's participation in Reconnaissance Research will not only introduce new developments in East Asia to the Middle East but also raise Taiwan's visibility and voice internationally.
Dedicated to strengthening Kuwait's role as a constructive international mediator, Reconnaissance Research aims to promote peace and prosperity in the Gulf and beyond through open discussions, independent thought, and targeted expertise.
Follow Reconnaissance Research on Twitter.