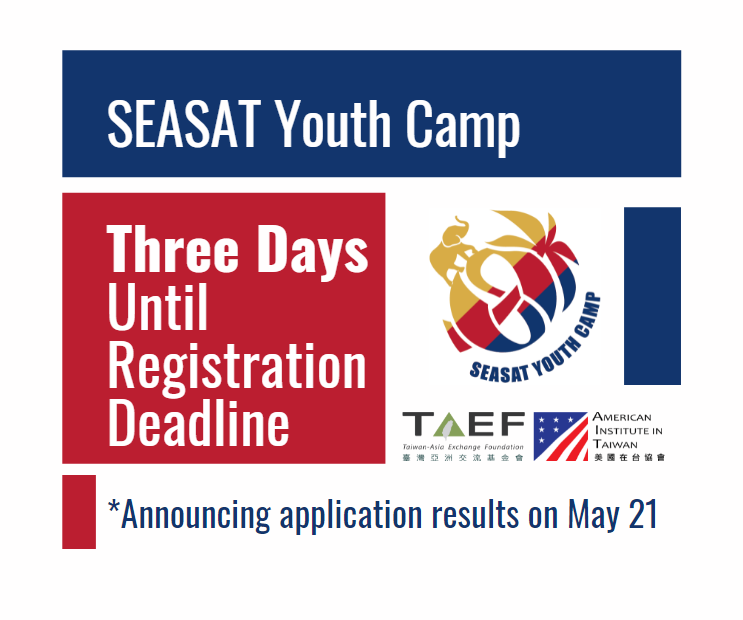 / SEASAT Application Closes by May 16 /
We want to remind those of you who are interested in attending our Summer 2021 Youth Camp to submit your applications by 23:59, May 16, 2021. Successful applications will be announced on May 21.
We recognize that COVID-19 cases in Taiwan are on the rise. We will continue monitoring and will make decisions in line with the Central Epidemic Command Center's guidelines. By June 16 we will make the decision on whether or not to hold the camp as planned.
Stay safe, stay healthy, stay well.
Application Deadline until 23:59, May 16, 2021
Application: https://www.surveycake.com/s/1...