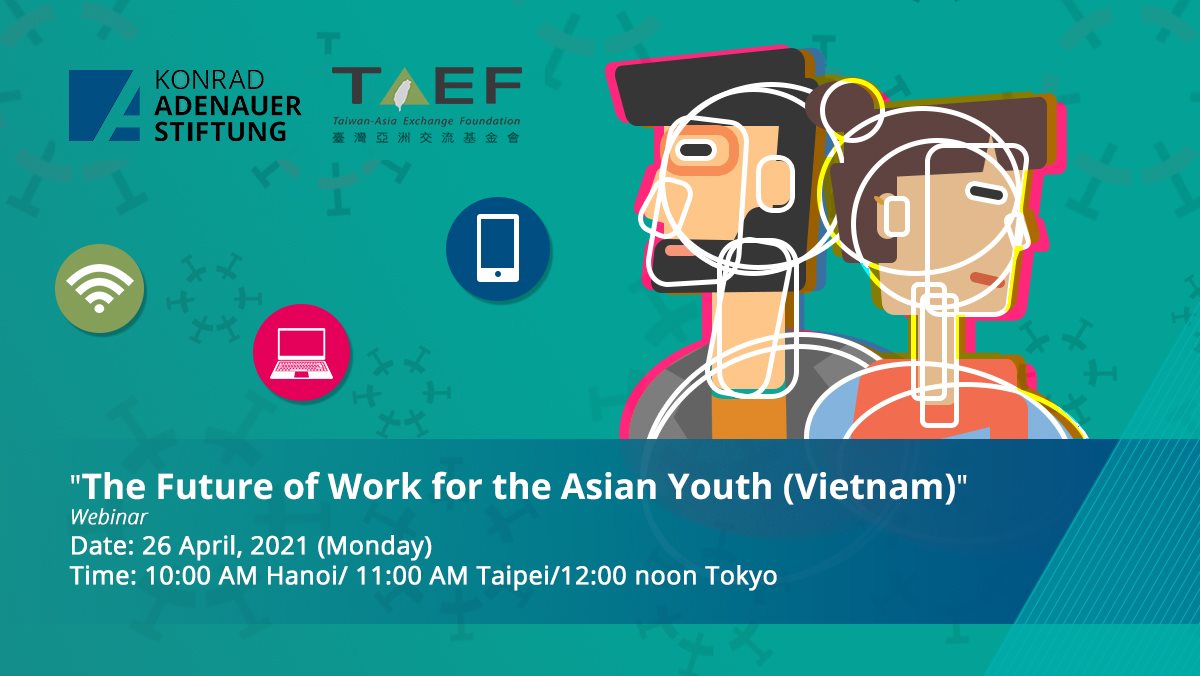 Our fourth and final webinar in the Future of Work for the Asian Youth Webinar Series focuses on Vietnam.

The Webinar series organized by the Regional Economic Programme Asia (SOPAS) of Konrad-Adenauer-Stiftung Japan and Taiwan-Asia Exchange Foundation highlights the key issues behind the changing employment landscape of Asia's young people.

Find out how current trends are radically shifting the nature of employment and quality of life for young people in the region!
Date: Mon, 26 April (12:00PM JST/ 11:00AM Taiwan/ 10:00AM Vietnam)
Registration https://bit.ly/3fLQiA2