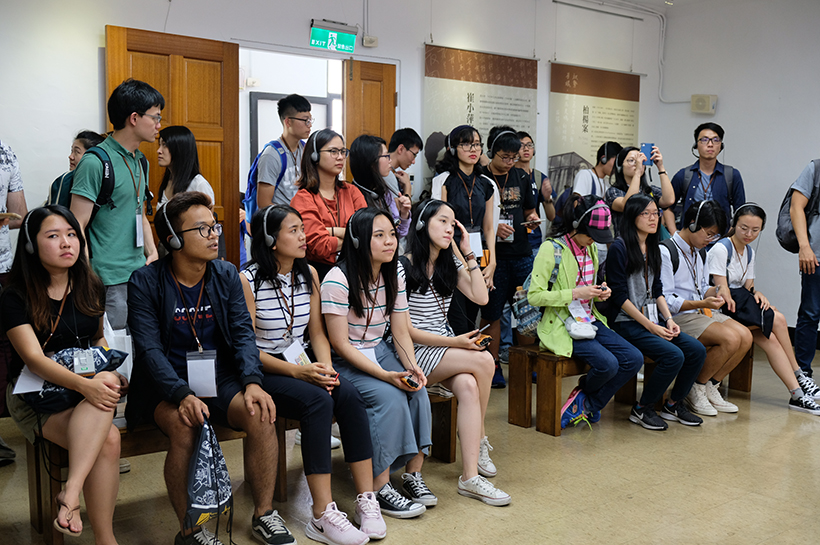 Jointly organized by the Taiwan-Asia Exchange Foundation (TAEF) and the American Institute in Taiwan (AIT), the 2019 AIT-Southeast Asia-South Asia-Taiwan (AIT-SEASAT) Youth Camp was held from July 29 to August 2 in Taipei, Taiwan. Sixty young representatives from Taiwan, Malaysia, Brunei, the Philippines, Thailand, India, Indonesia, Cambodia, Bangladesh, Myanmar, Sri Lanka, Singapore, and Vietnam had previously been selected from a pool of 1,500 applicants in Southeast Asia, South Asia, and Taiwan, with the participation of select youths from the United States. Throughout the four-day intensive classroom and outdoor activities, young leader delegates tackled political, economic, and social issues in contemporary developments in Asia, and brainstormed pragmatic solutions to shared regional challenges while cultivating their leadership skills.
During the opening ceremony, TAEF Chairman Dr. Hsin-Huang Michael Hsiao encouraged delegates to make the most of this valuable opportunity to learn diverse viewpoints, expose themselves to the rich cultures of their peers, and, most importantly, to build lasting transnational social networks starting with the Youth Camp. Dr. Hsiao also suggested for delegates to experience Taiwan's convenient and clean public transportation system with the help of their special edition cards provided by the EasyCard Corporation. Following Chairman Hsiao, AIT Cultural Affairs Officer Eric Aldrich further encouraged delegates to "immerse in the various classes," "to familiarize with Taiwan's democratic experience," and "to apply what had been learned throughout the week" to their own communities upon returning home. Furthermore, Deputy Minister Szu-chien Hsu, from the Ministry of Foreign Affairs (MOFA), pointed out that the youth represents their nation's future and are beacons of creativity and dreams. Hsu hoped for the delegates to contribute in mapping out a new vision for the region's future through the Youth Camp's thematic courses and activities.
Minister without Portfolio Audrey Tang, also known as Taiwan's Digital Minister, opened the floor for an out-of-the-box exchange with the young leader delegates to tackle Taiwan's ongoing efforts to improve digital governance and social innovations.
The week-long camp saw the young delegates broaden their understanding of non-traditional security challenges, particularly on environmental protection, digital information security, media literacy and disinformation, gender equality and human rights, indigenous cultures, and the preservation of cultural heritage. On the last day, the young leader delegates concluded that these challenges are in fact commonly shared by everyone in the region and suggested that taking unified, collective action should be the way of addressing them. They emphasized on the need for out-of-the-box solutions for recurring conventional problems (e.g. developing mobile applications that incentivize recycling and the reduction of one's carbon footprint) and for allowing the youth to play a central role in the process instead of being a mere 'observer'.
In his closing remarks, TAEF Chairman Hsiao reminded everyone that they will forever be linked by the experiences they shared with each other in Taiwan, "Once you've been part of SEASAT, you will be part of SEASAT forever." "I hope that you could take these shared experiences as a starting point for further regional cooperation," he added.
The TAEF and the AIT would like to give special thanks to MOFA's Institute of Diplomacy and International Affairs, the National Culture and Arts Foundation, the National Chengchi University Outreach Office, China Airlines, the Taipei 101 Financial Center Corporation, and EasyCard Corporation for their immeasurable contribution to the success of the 2019 AIT-SEASAT Youth Camp.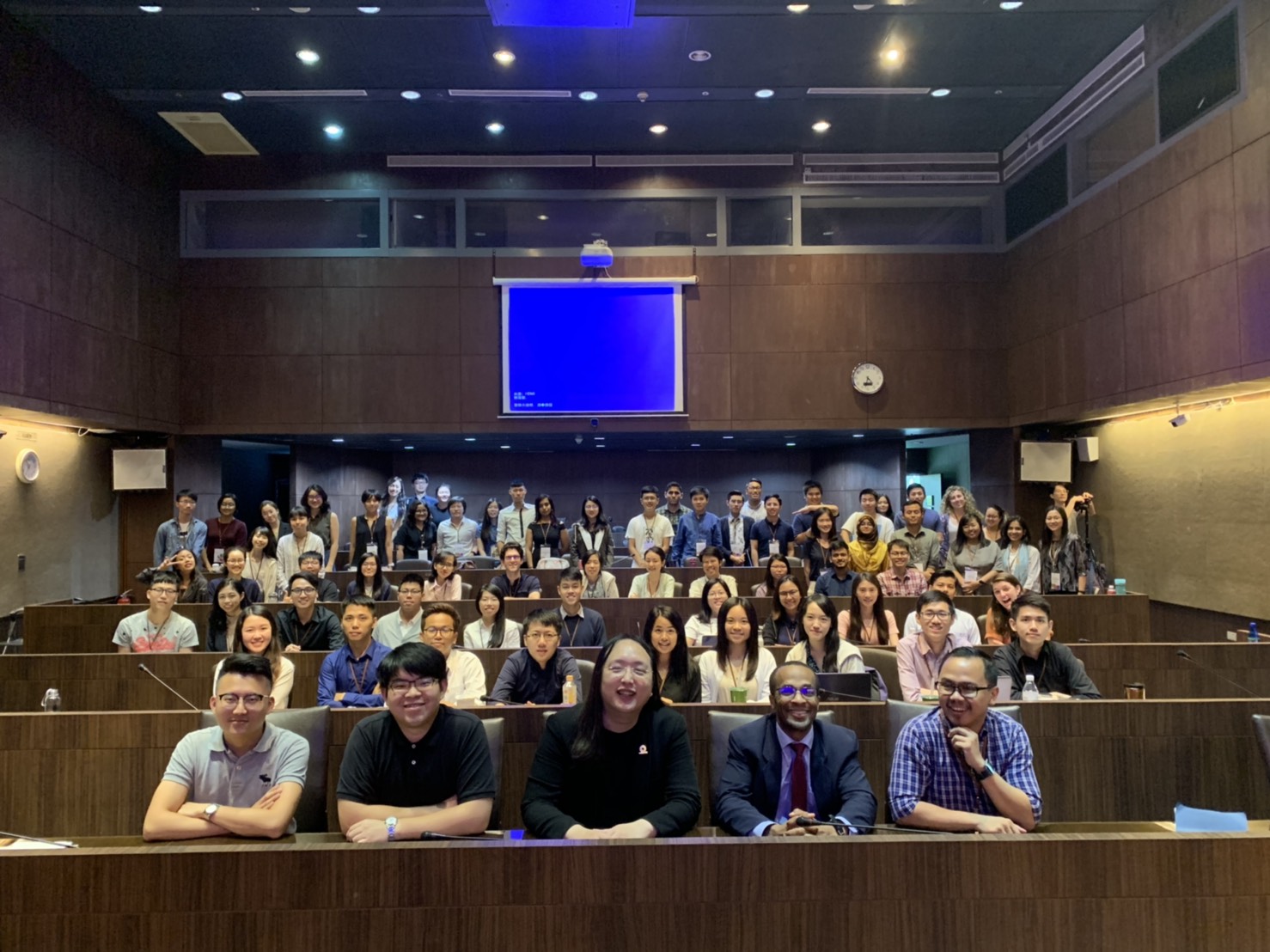 Minister Audrey Tang and AIT Cultural Affairs Officer Eric Aldrich join the AIT-SEASAT delegates for a group photo following Minister Tang's talk on "The Role of the Youth in Community Leadership & Social Innovation."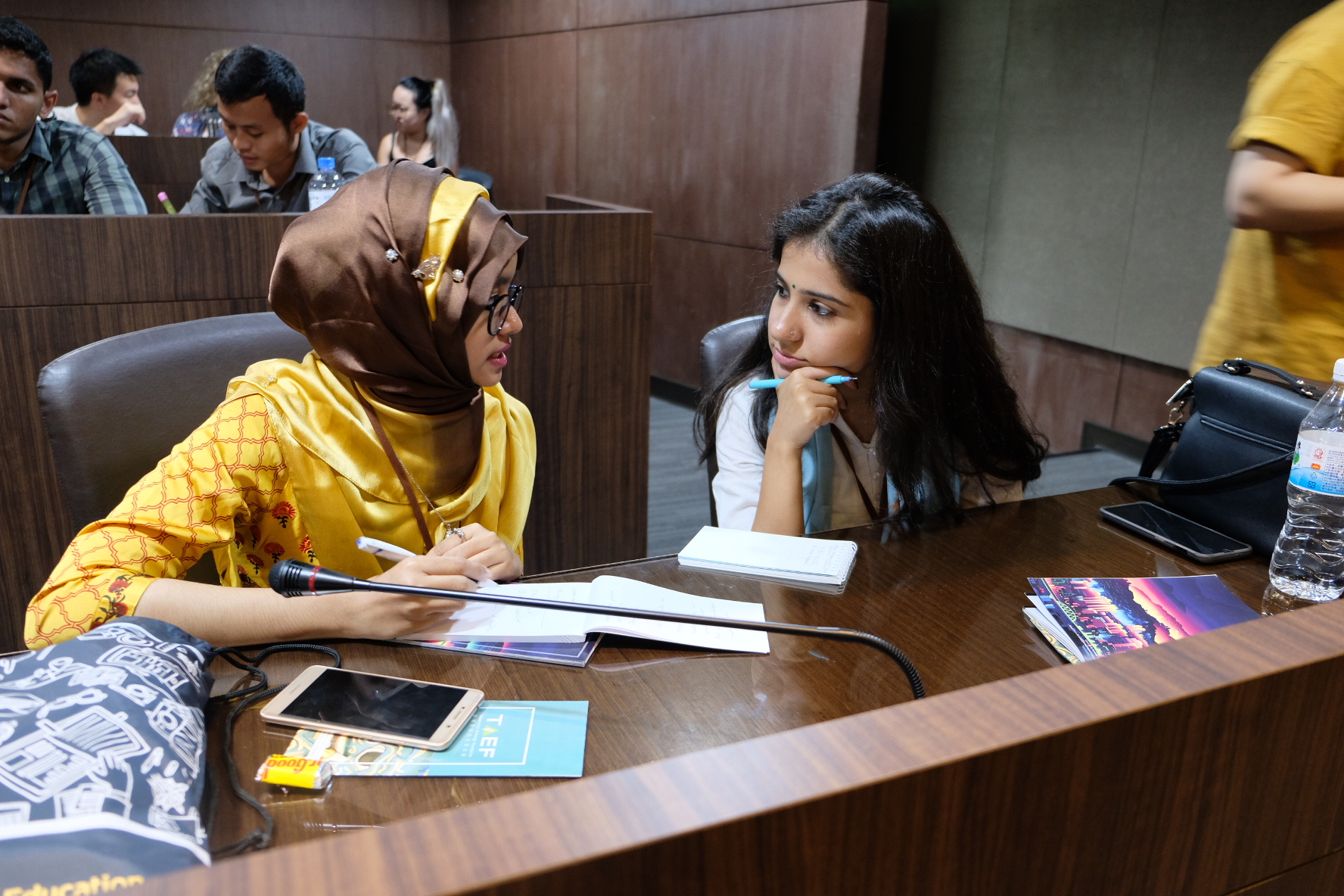 AIT-SEASAT delegates immersed in a number of ideation exercises where they worked with counterparts from across the region.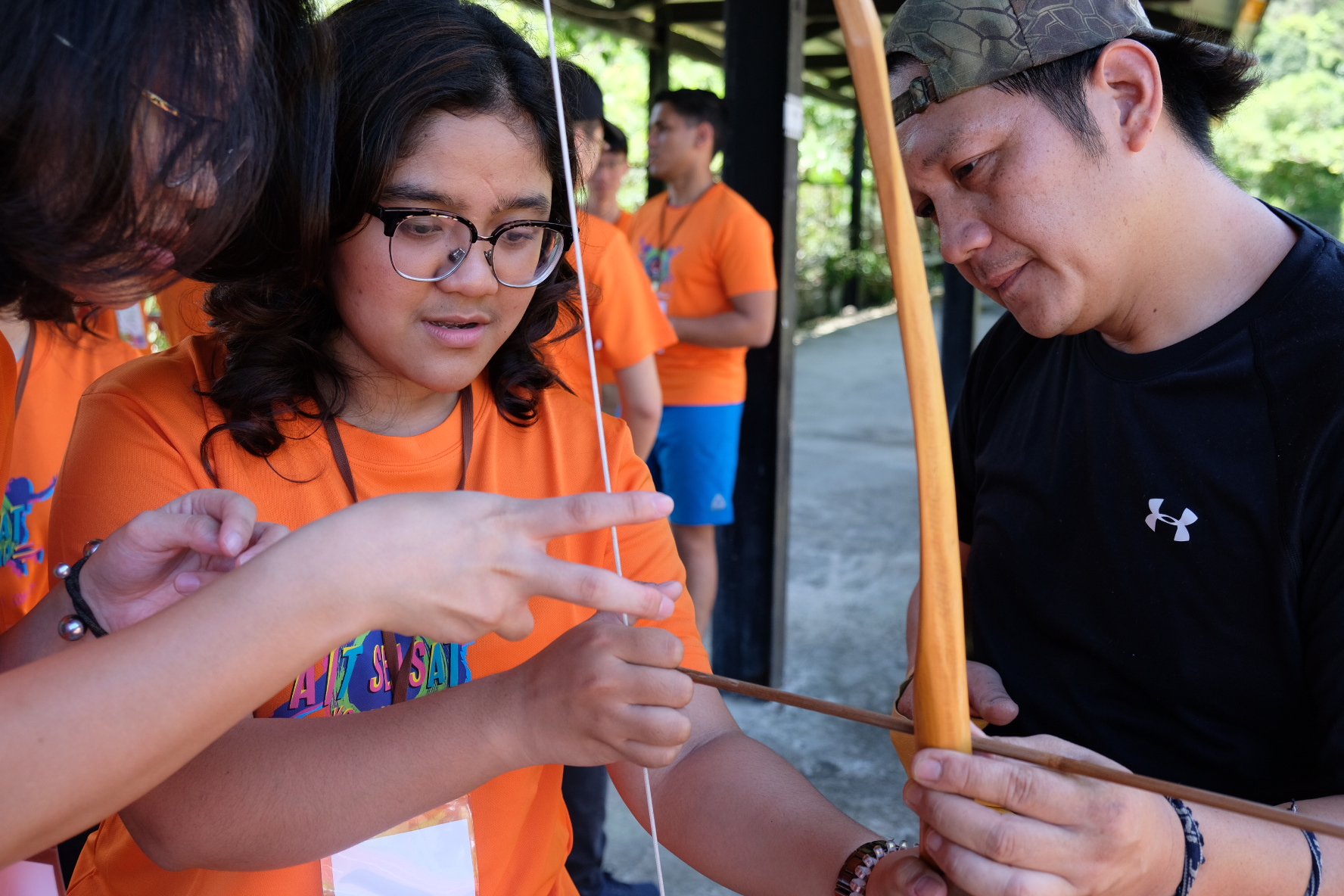 Young leader delegates were given a glimpse of the Atayal indigenous practices during their visit to Wulai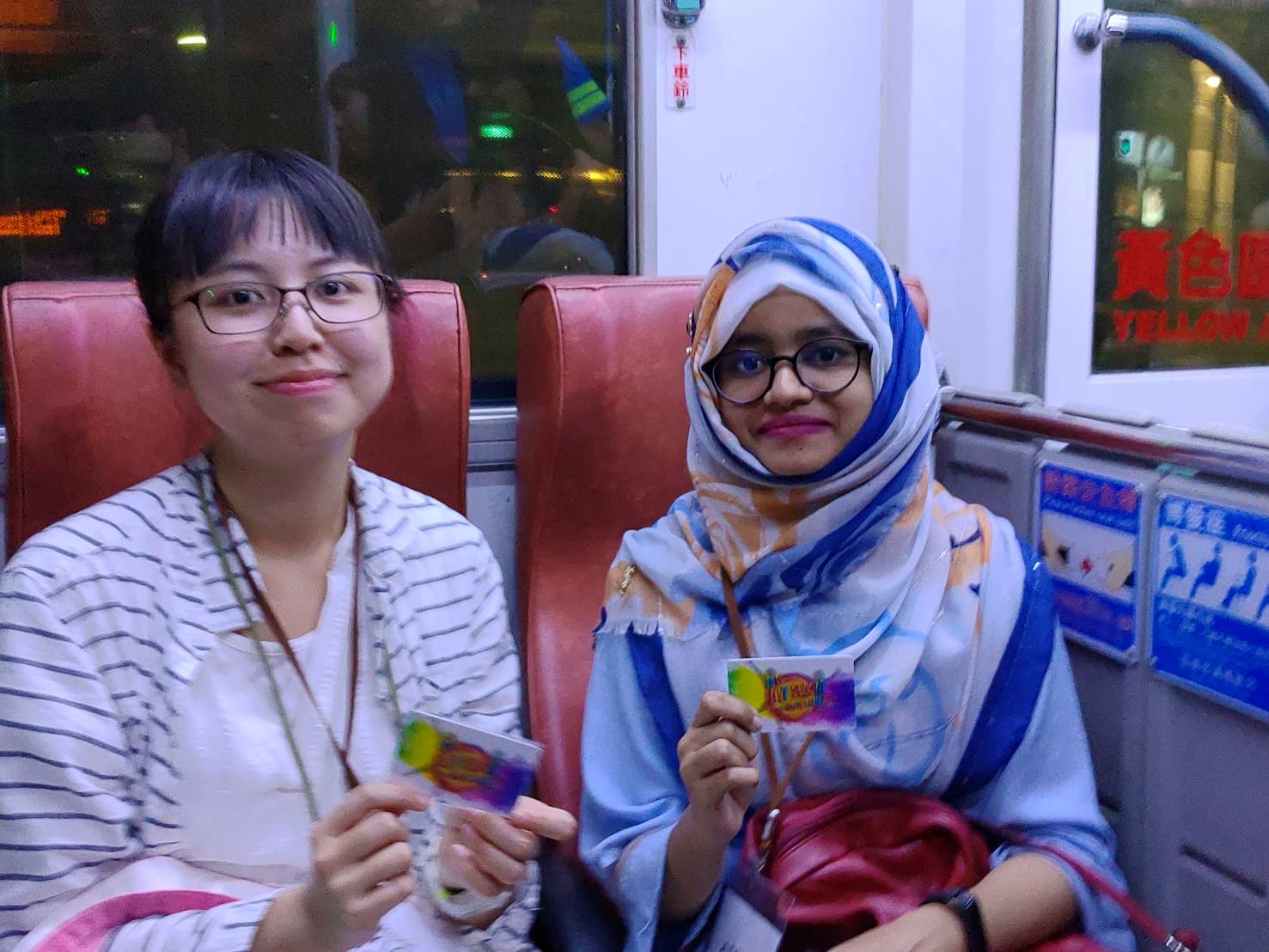 Delegates went around Taipei during their free time using their special edition EasyCards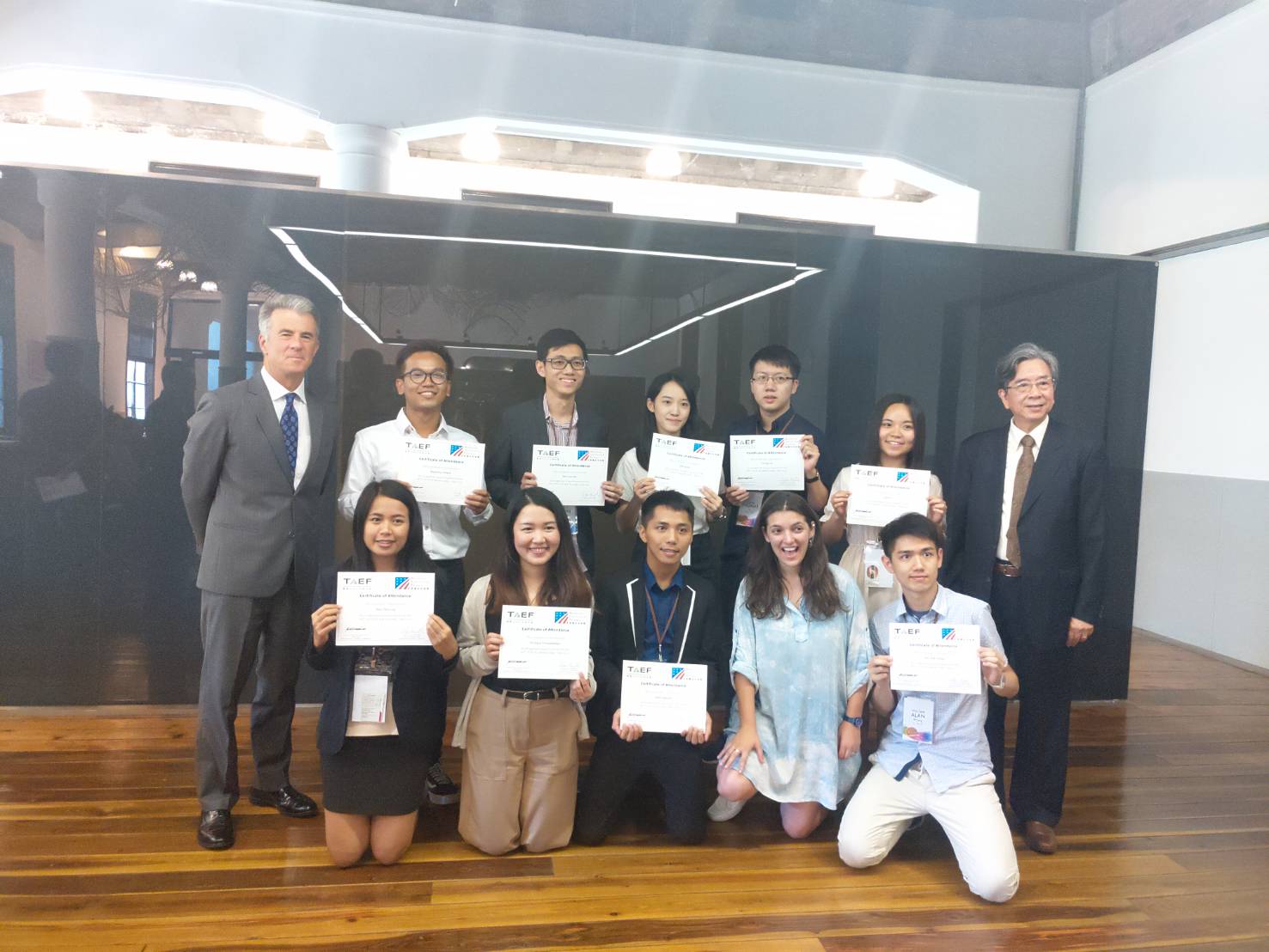 TAEF Chairman Hsin-Huang Michael Hsiao and incoming AIT Political Section Chief Brad Parker award young leader delegates certificates during the Closing Ceremony at the American Innovation Center in Taipei