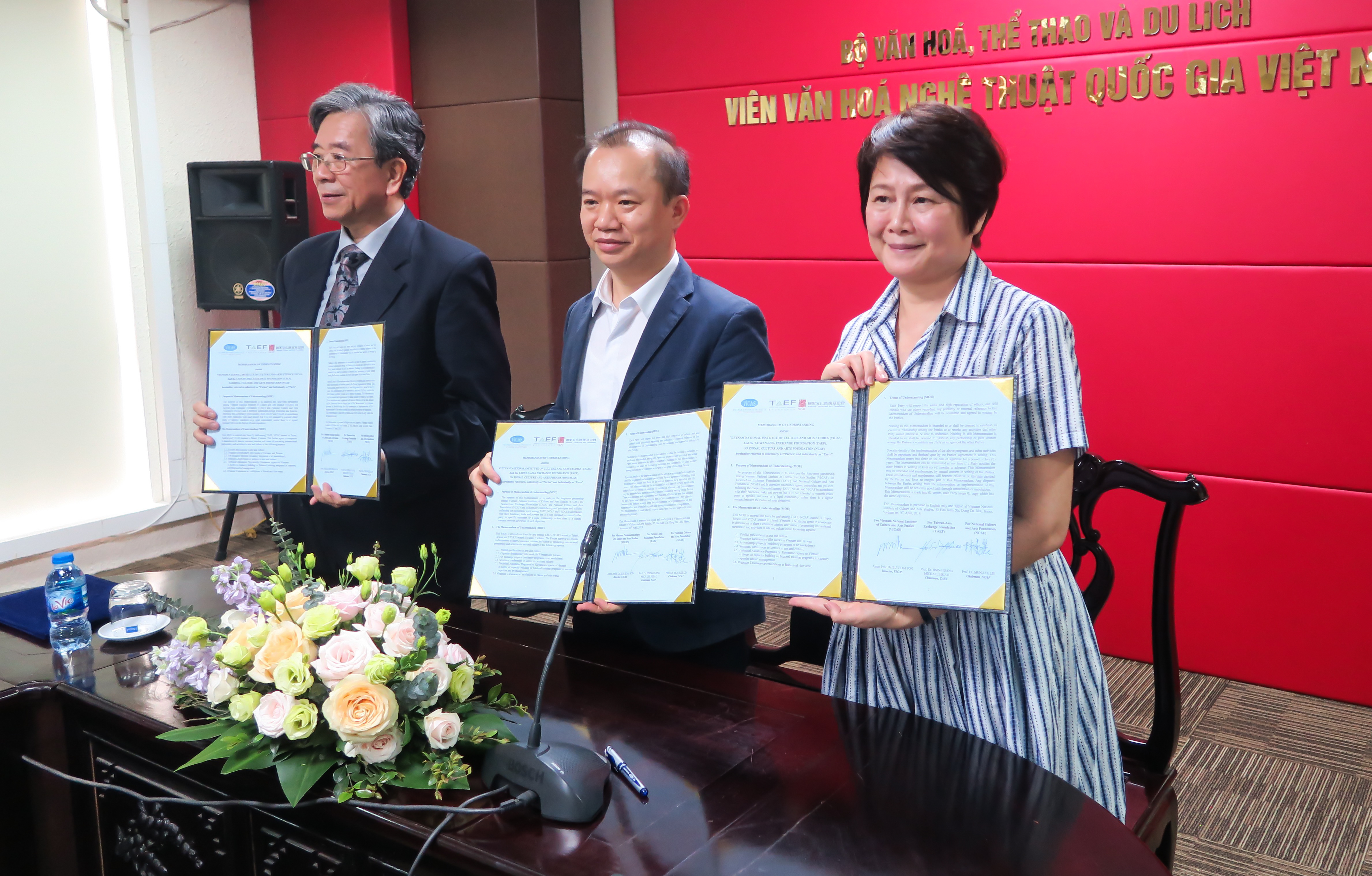 The Taiwan-Asia Exchange Foundation (TAEF), the National Culture and Arts Foundation (NCAF), and Vietnam National Institute of Culture and Arts Studies (VICAS) signed a trilateral memorandum of understanding to launch a five-year cooperation program. The program is jointly facilitated by TAEF Chairman Hsin-Huang Michael Hsiao, NCAF Chairman Lin Mun-lee and VICAS Director Bui Hoai Son. The parties will be working together on the "Culture and Arts Community Link Project" to expand cultural exchange and dialogue among institutions.
Established in 1971, VICAS is located in Hanoi, Vietnam. In addition to assisting the Vietnam Ministry of Culture, Sports and Tourism in framing policies, VICAS also offers PhD programs, as well as conducts research collaborations and training programs with renowned international institutions such as Temple University, University of Toronto and the University of South Australia to continue nurturing professional talents and promote the development of Vietnamese culture.
In order to establish a platform for artistic and cultural exchanges between Taiwan and Southeast Asia, the TAEF, NCAF and VICAS will undertake long-term collaboration in the field of cultures and arts, such as through curator program, artist residency program, and capacity building workshops. Through this institutional platform, the parties hope to organically connect existing institutional networks and research capabilities, promote a common understanding of transnational cultural communities, and establish the backbone of a cross-border network to promote regional dialogue and mutual prosperity.