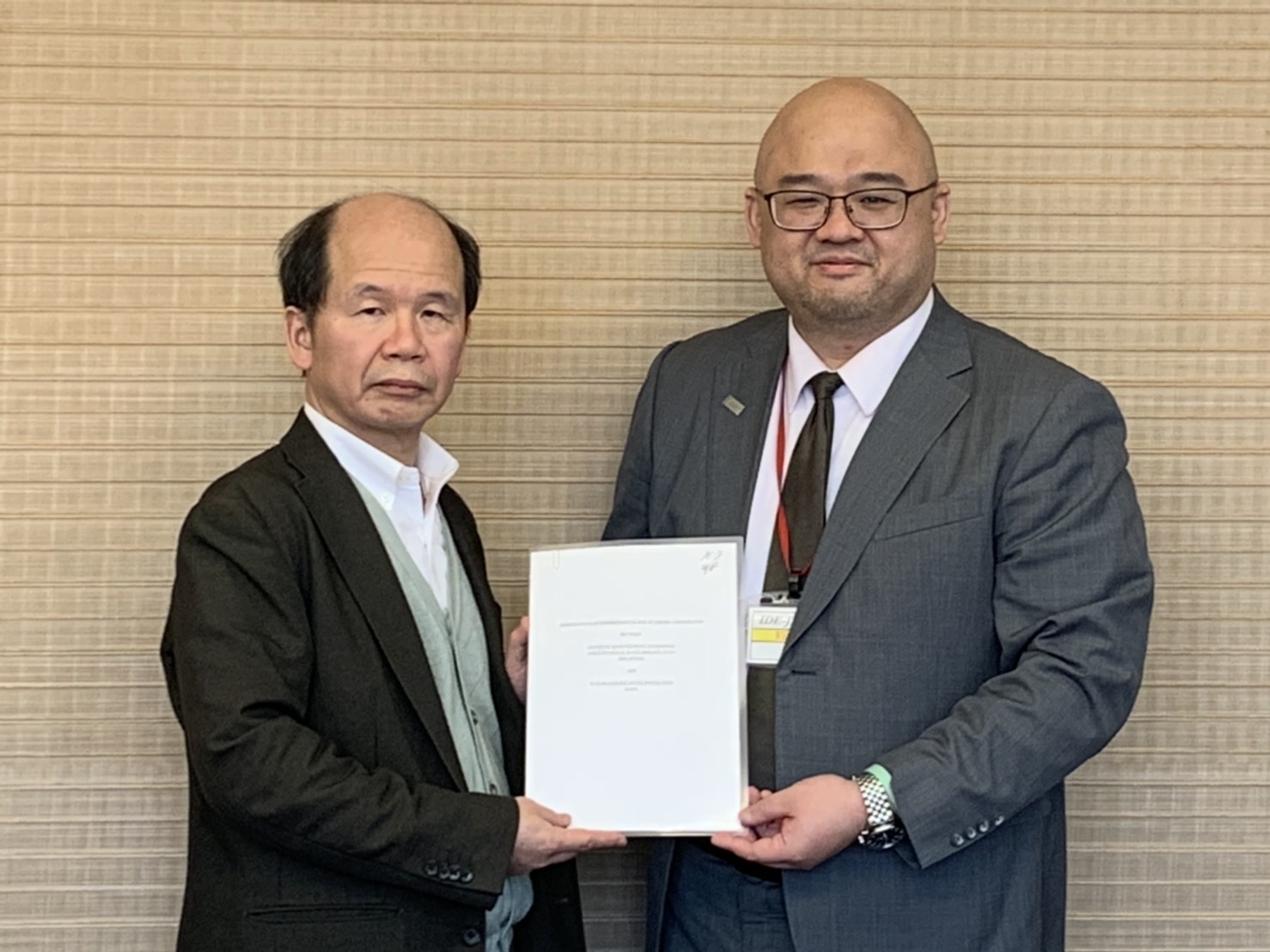 A 5-year collaboration between the Taiwan-Asia Exchange Foundation (TAEF) and the Institute of Developing Economics, Japan External Trade Organization (IDE-JETRO) formally begins as an MOU between the two institutions had been signed. Dr. Alan Hao Yang, representing the TAEF, visited IDE-JETRO in March where the documents were finally received by both parties.
IDE-JETRO is a prominent Asian studies institute concentrating on economic development and regional integration in East and Southeast Asia. Ever since its establishment, it has already cultivated numerous experts in the field of social-economic development, who later served as the bedrock for the economic development collaboration between Japan and Asia. In addition, the extensive network in Southeast Asia which IDE-JETRO built up is widely appreciated by various sectors of the society.
TAEF and IDE-JETRO would be launching bilateral collaboration scheme and promoting a new series of dialogues, the TAEF-IDE Asia Dialogues. Furthermore, both institutes would enhance the exchanges of knowledge, academic research, and the ideas of policy-making. By capitalizing on this opportunity of collaboration, TAEF would continue to enhance its cooperation with Japanese think tanks and civil society in order to accumulate Taiwan's capacity in participating in regional development plans and to expand its collaborative networks with neighboring countries.