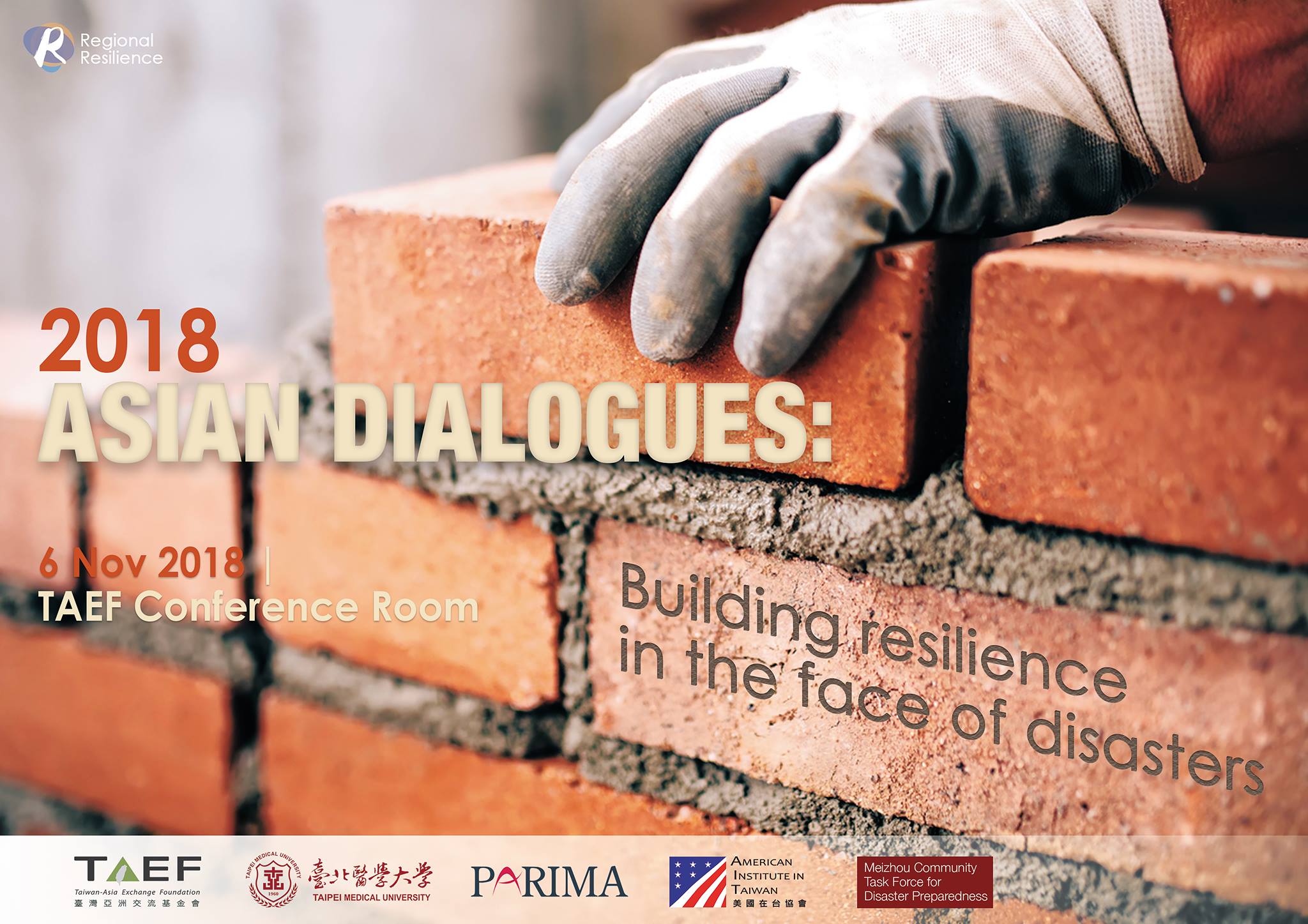 5 November 2018—25 scholars and international students from the USA, Japan, Indonesia, Myanmar and other Southbound countries participated in the 2018 International Conference on Resilience Development and Innovation in Asia, co-hosted by the Taiwan-Asia Exchange Foundation (TAEF), Pan-Asia Risk and Insurance Management Association (PARIMA), and Taipei Medical University (TMU). The conference generated discussions on building comprehensive and resilient regional organizations and infrastructure through collaboration between government and local communities, and the sharing of experiences on resolving both natural and man-made disasters in contemporary society.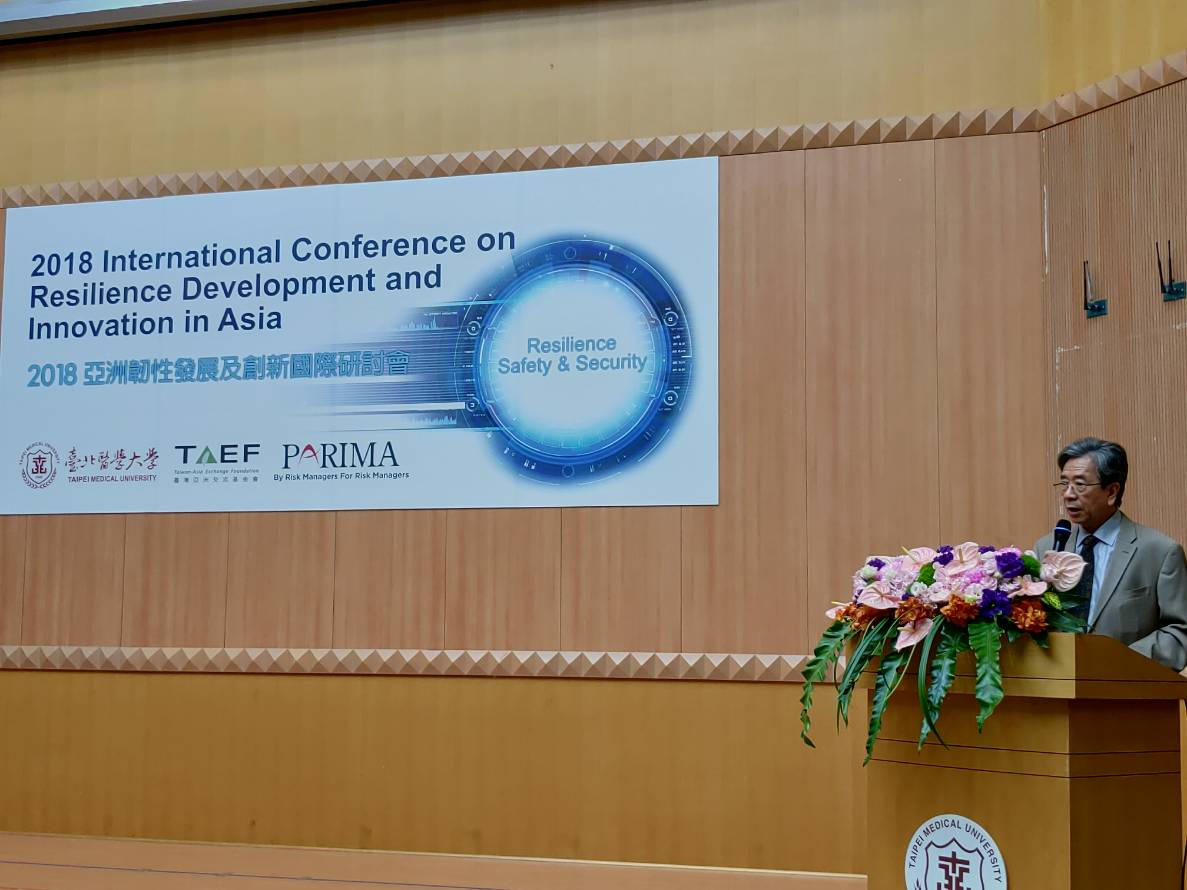 ▲TAEF Chairman Hsin-Huang Michael Hsiao delivering the opening remarks during the 2018 International Conference on Resilience Development and Innovation in Asia.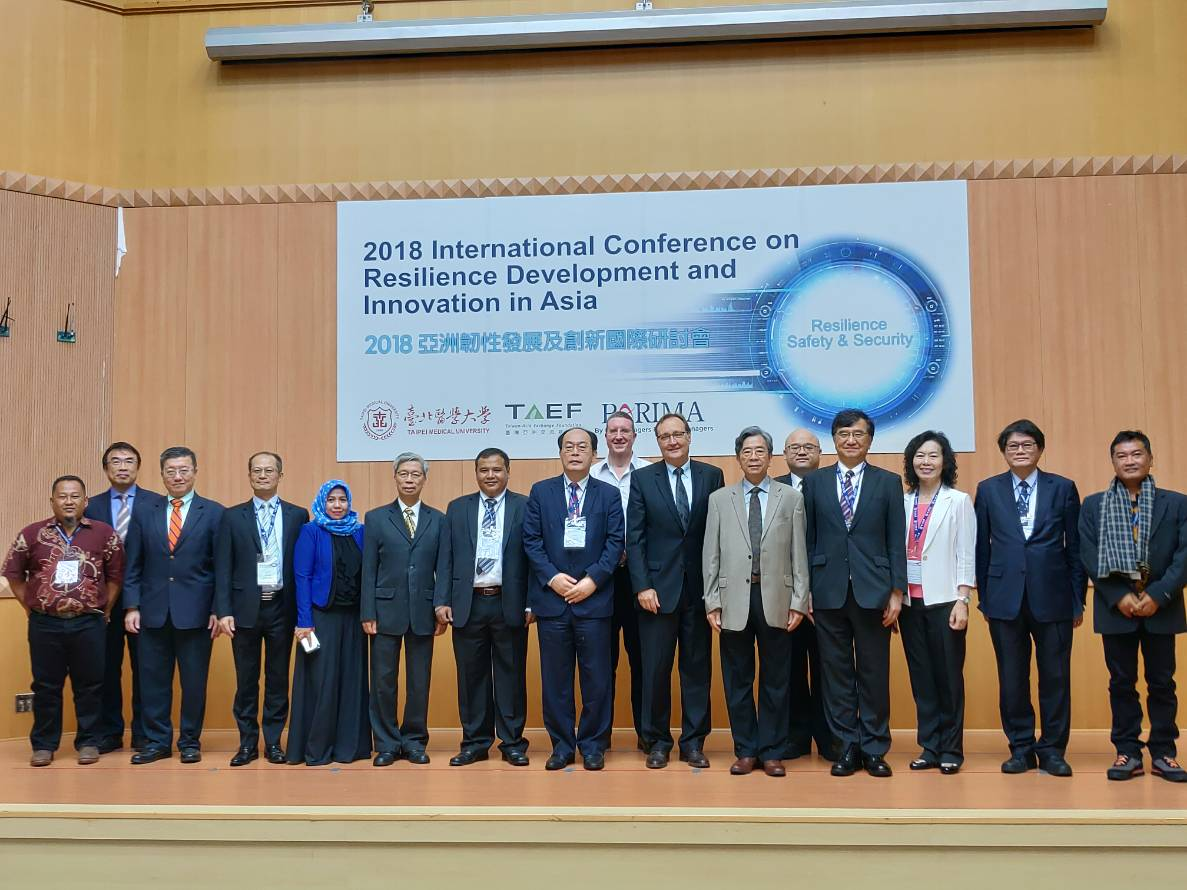 ▲Panelists and esteemed guests from Taiwan, USA, Japan, Indonesia, and Myanmar.
For the second day of the Conference (A.M.), the TAEF, TMU, American Institute in Taiwan (AIT), and Meizhou Community Task Force for Disaster Preparedness held a disaster resilience workshop—Asia Dialogue: Building Resilience in the Face of Disasters—that underscored experiences and DRR accounts from Taiwan, Japan, Myanmar, Indonesia, and the United States. The discussions were joined by:
Prof. David Woods (Ohio State University, US)

Prof. Satoru Nishikawa (Nagoya University, Japan)

Dr. Sheu-Wen Chuang (Taipei Medical University, Taiwan)

Dr. Alan Hao Yang (TAEF, Taiwan)

Dr. Yi-Yuan Su (National Chung-Hsin University, Taiwan)

Mr. Andiko (Indonesia)

Mr. Syafrizaldi Jpang (Indonesia)

Ms. Elfa Yeni (Indoenesia)

Mr. Myat Thar (Asian Disaster Preparedness Center, Myanmar)

Ms. Pei-Yin Chieh (AIT)
More than 20 international students from TMU and the National Chengchi University (NCCU) also participated in the workshop
and contributed to the discussions.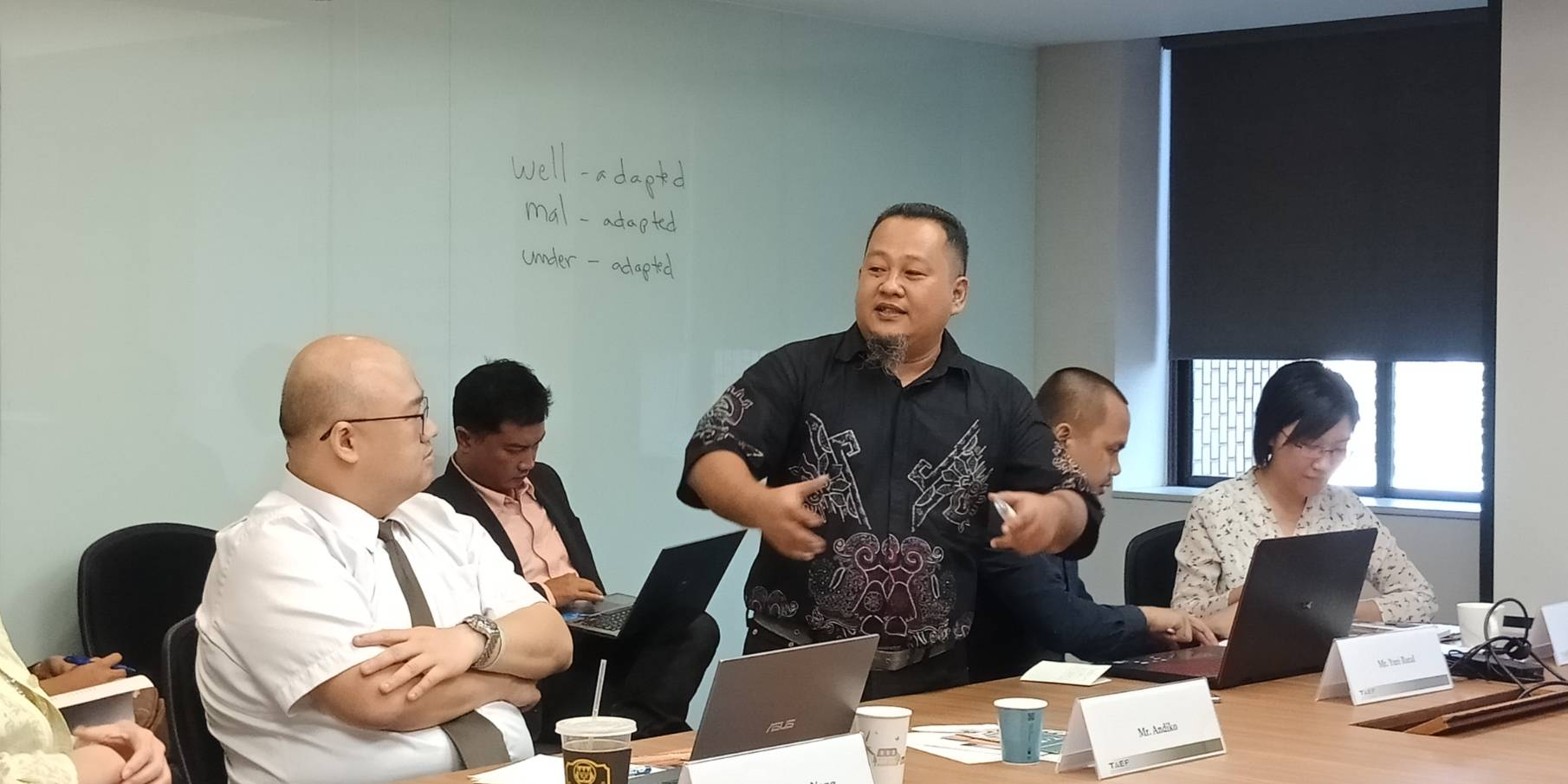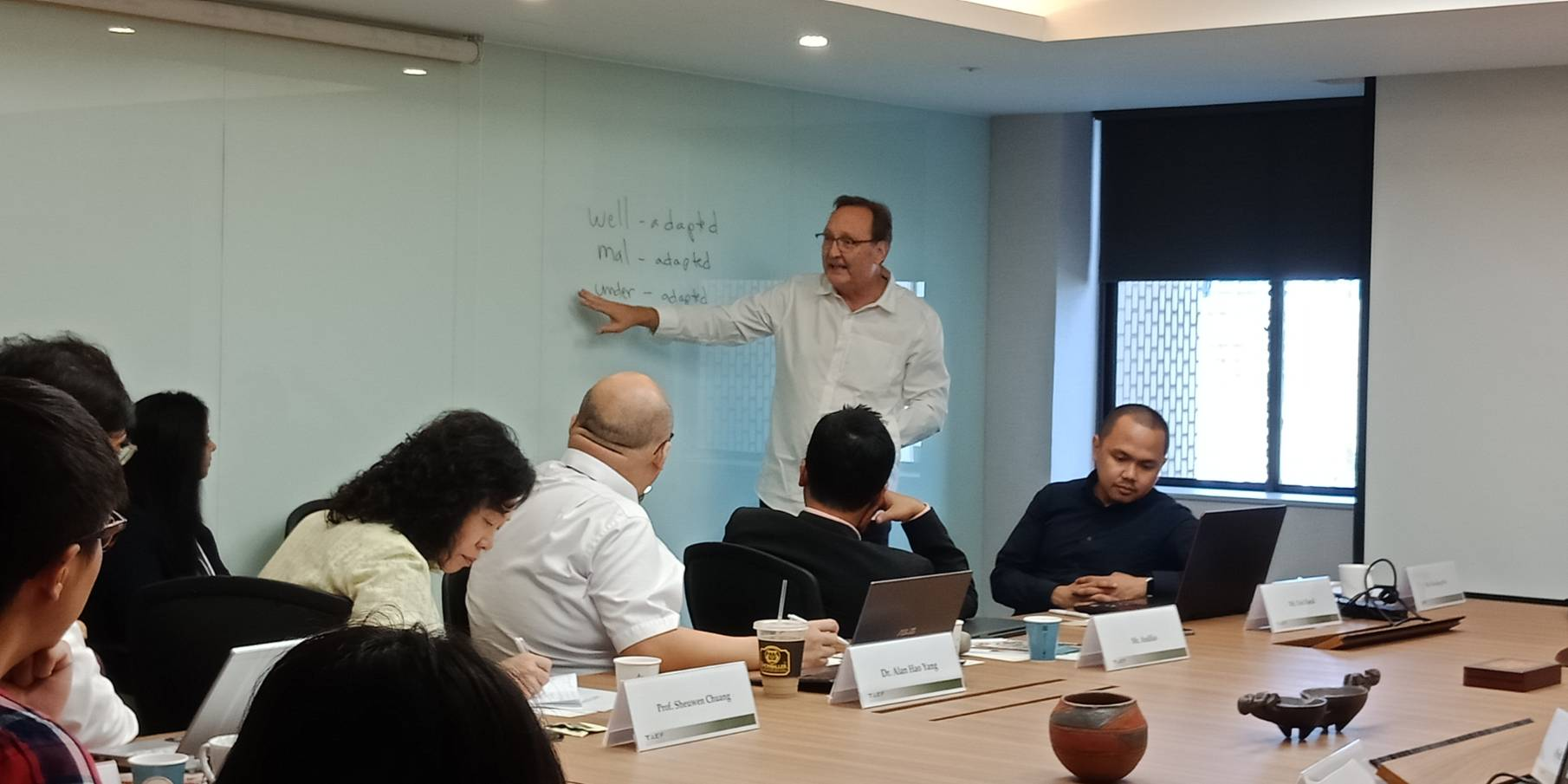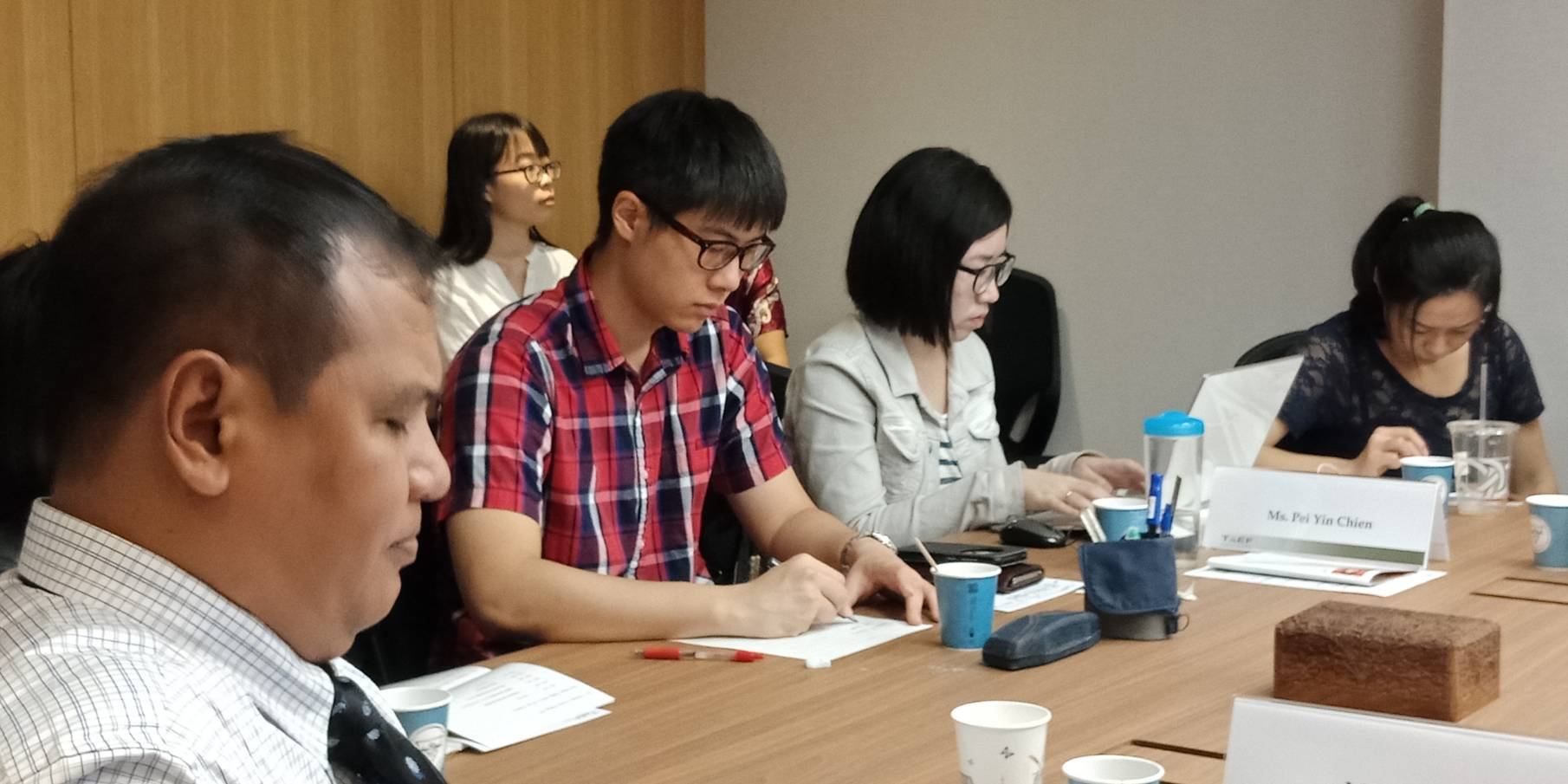 Following the morning workshop, the group visited Meizhou Community, a model community deeply involved in disaster risk
reduction, in Yilan County.

Since 2010, Meizhou Community had been developing and improving its disaster management system, and have since designed a comprehensive self-help system applicable to natural disaster situations. As of 2017, the community had been imparting its DRR knowledge with local communities and neighboring countries.