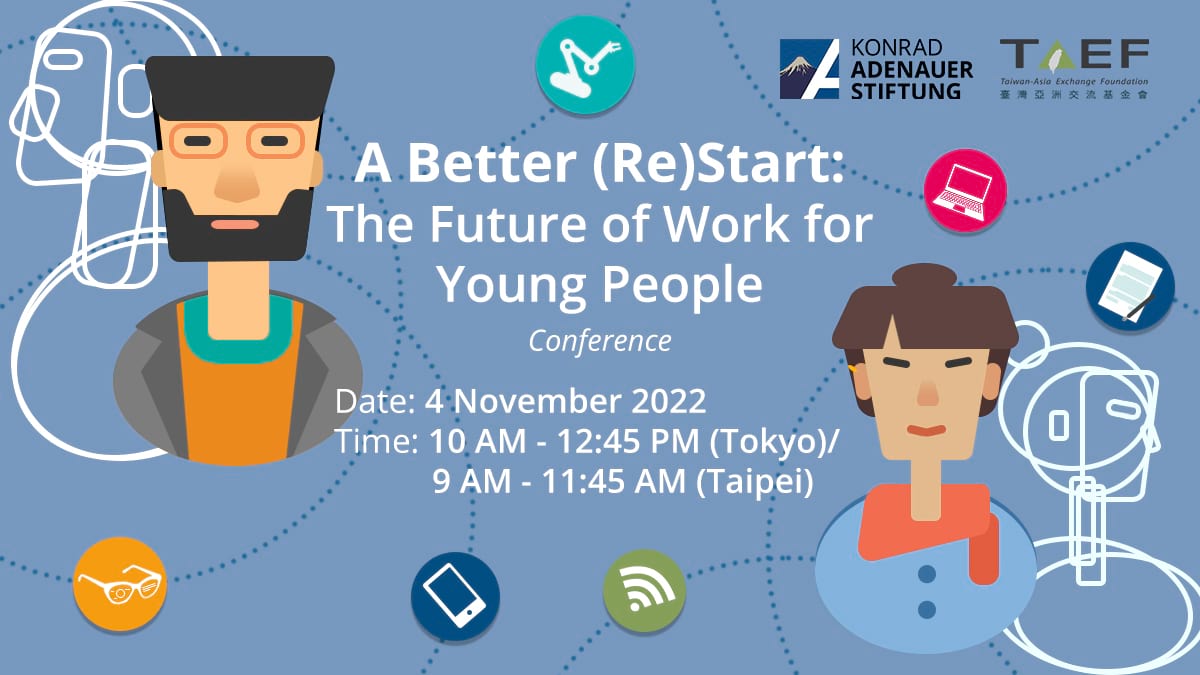 The COVID-19 pandemic has hurt young people more than any other age group (ILO, 2022).
According to ILO's report, the global number of unemployed youths aged between 15 and 24 is estimated to reach 73 million in 2022.
The youth are particularly vulnerable to the disruptive changes taking place in the global economy, education, and the job market. Pre-pandemic trends such as automation, digitalization, and globalization have changed the way people live and work. In addition, COVID-19 has further complicated young people's lives by affecting them deeply and disproportionately.
Given these circumstances, Taiwan-Asia Exchange Foundation (TAEF) and the Konrad-Adenauer-Stiftung (KAS)'s Regional Economic Programme Asia (SOPAS) are organizing the online conference, "A Better (Re)Start: The Future of Work for Young People" on November 4th, which will discuss in-depth the trends and patterns within the Asian youth education and labor environment.