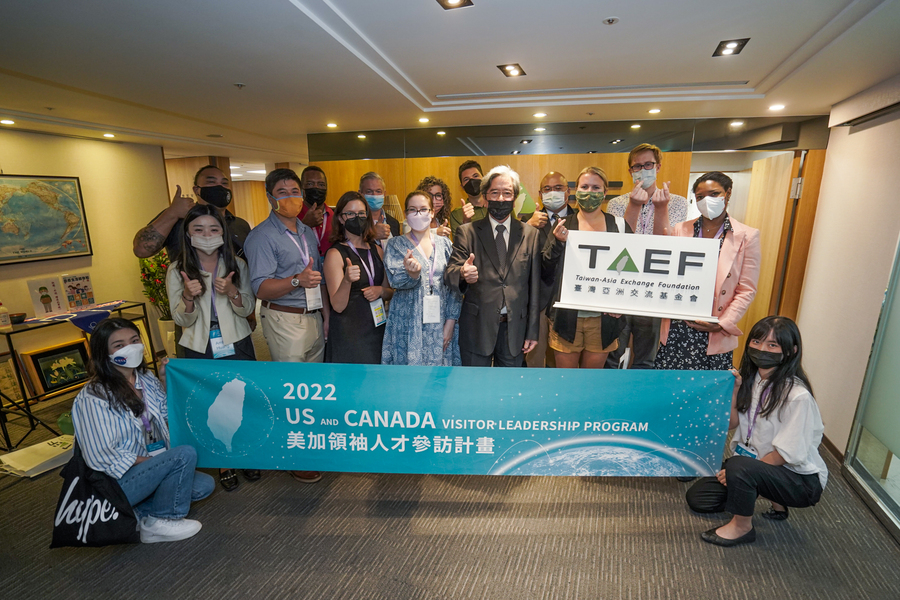 (Photo credit: International College, Ming Chuan University)
On August 19, TAEF was honored to welcome the delegation of US and Canada Visitor Leadership Program (USCVLP), a premier exchange program organized by the Department of North American Affairs of the Ministry of Foreign Affairs (MOFA) and implemented by Ming Chuan University's International College.
The delegation comprised 11 thought leaders and experts from the US and Canada in a variety of fields, such as international relations, trade and economy, national security, and energy.
TAEF and the USCVLP delegation had a fruitful exchange on the potential of the New Southbound Policy (NSP) in expanding Taiwan's outreach in the international space. In particular, Erin Murphy, the Indo-Pacific director at the U.S. International Development Finance Corporation suggested that Taiwan and the US can collaborate more on climate change, healthcare supply chain, and education. Renee Bowen, Professor of Economics at the University of California San Diego pointed to cultural engagement and job creation as two prospective collaboration areas.
In response to the delegation's biggest question, that is, the role of the NSP, Chairman Hsin-Huang Michael Hsiao of TAEF summarized the objectives of the NSP in 5 "M"s: Make Money, Make Jobs, Make Friends, Make Families, and Make Values. Meanwhile, Executive Director Dr. Alan H. Yang of TAEF added that the NSP can be an overarching vision in connecting the US, Taiwan, and the regions to achieve common goals.
Both parties look forward to bringing this meeting forward to material collaboration in mutually-interested areas.