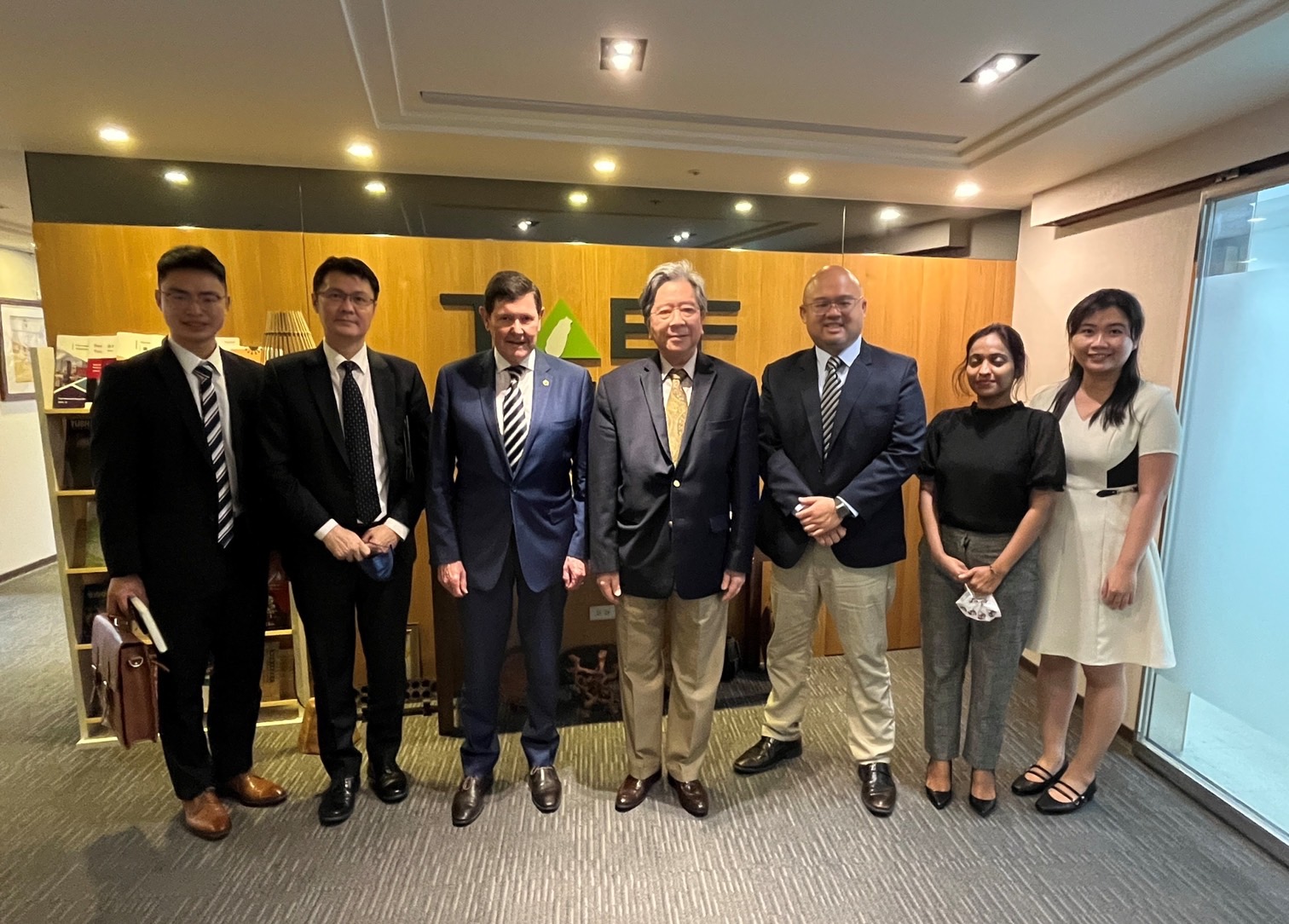 On July 28, TAEF was honored to welcome Hon. Kevin Andrews, Former Australian Minister for Defense.
Dr. Alan H. Yang, the Executive Director of TAEF, gave a thorough presentation about the New Southbound Policy and TAEF's action plans.
Australia is one of the key targets among the New Southbound partner countries. We look forward to deepening the mutual communication and understanding through exchanges between young leaders, think tanks, and parliaments.
Hon. Kevin Andrews was the Co-Chair of Australia-Taiwan Parliamentary Friendship Group. This is his 5th visit to Taiwan. A strong show of support on the basis of our shared values of democracy and freedom and in defense of the rules-based international order and regional peace and stability.